General information
Through the College Cost Reduction and Access Act of 2007, Congress created the Teacher Education Assistance for College and Higher Education (TEACH) Grant Program that provides grants of up to $4,000 per year to students who intend to teach in a public or private elementary or secondary school that serves students from low-income families.  The TEACH Grant maximum award amount is impacted by sequestration each academic year. This can result in an increase or decrease in the TEACH Grant amount you will receive due to the scheduled percentage reduction determined by the Budget Control Act of 2011.
Students with a FAFSA on file and who meet academic requirements, will automatically be awarded a Federal TEACH Grant. If a student was not automatically awarded a Federal TEACH Grant, once ASU receives their FAFSA and all requested items have been completed, they can submit a TEACH Grant Request form. Submitting this request form does not guarantee awarding of the Federal TEACH Grant. Financial Aid and Scholarships Services will determine eligibility for the Federal TEACH Grant based on citizenship status, academic program and academic requirements.
Please note: you can receive a $16,000 cumulative maximum if you are an undergraduate student or enrolled in a post-baccalaureate teacher credential program; $8,000 cumulative maximum if you are a graduate student.
Please review the Federal TEACH Grant Information Sheet that explains the Federal TEACH Grant and Federal TEACH Grant FAQs that includes questions received by the Mary Lou Fulton Teachers College. For answers to questions about the service obligation terms and conditions, view our TEACH Grant Service Obligation FAQs.
 
How to Accept Your TEACH Grant
Only complete these steps if you have been awarded a Federal TEACH Grant (must be completed each year you are offered a TEACH Grant).
Sign in to accept your TEACH Grant award on My ASU.
Please wait five to seven business days in order for ASU to notify the Dept. of Education that you have accepted your TEACH Grant then continue to step #3. Attempting to complete the Agreement to Serve before the Dept. of Education has been notified that you have accepted your TEACH Grant will result in you receiving an error on their Web site.
Complete the TEACH Grant Entrance Counseling and then an Agreement To Serve on the TEACH Grant page on StudentLoans.gov website.
Note: If, after completing the entrance counseling, you decide to not participate in the TEACH Grant program, please contact Financial Aid and Scholarship Services in writing to remove the grant from your aid package.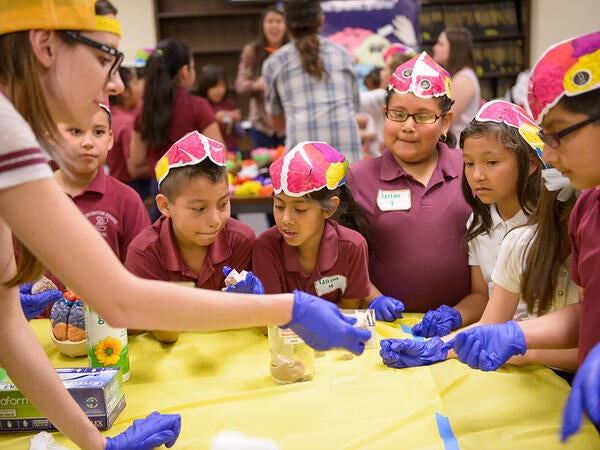 Complete TEACH Grant Exit Counseling
TEACH Grant Exit Counseling is required for all students who are within two semesters of graduating and have received a Federal TEACH Grant. TEACH Grant Exit Counseling will explain your rights, responsibilities and the TEACH Grant Service Obligation. It will also provide the terms and conditions that apply should your grant become a Unsubsidized Federal Direct Stafford Loan.